Circus artist and aerial straps acrobat, I trained with the Centre National des Arts du Cirque in Châlons, Champagne.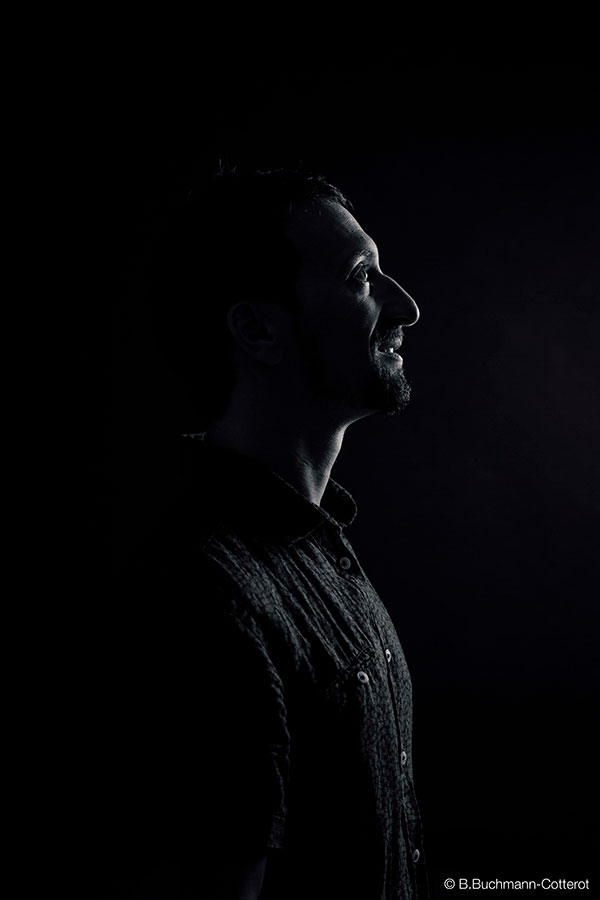 I have worked professionally as an acrobat, contemporary dancer, clown, stage director, actor, theatre technician, director of an artistic company, teaching director, and external trainer in Team Building.
Anything but straightforward, my professional trajectory has followed the joyful lines of perpetual discovery and learning new things.
Now, I dedicate myself to working alongside, supporting, encouraging and facilitating change, rekindling movement and a taste for adaptability.
For me, the circus arts carry a seed of transformation; of joyous change and vigorous and productive curiosity. Circus artists are at the centre of their creativity. They are as much artists as they are artisans.
I nurture the hope to transmit, share and activate this creative procedure for each and every person, whether for their personal or professional lives. And in doing so, I give every person the chance to (re)commit to their work and (re)charge it with meaning.
Michaël Vessereau