Through a series of seminars, I offer playful and constructive activities in Team Building based on pedagogical tools taken from the dramatic arts and the world of live entertainment.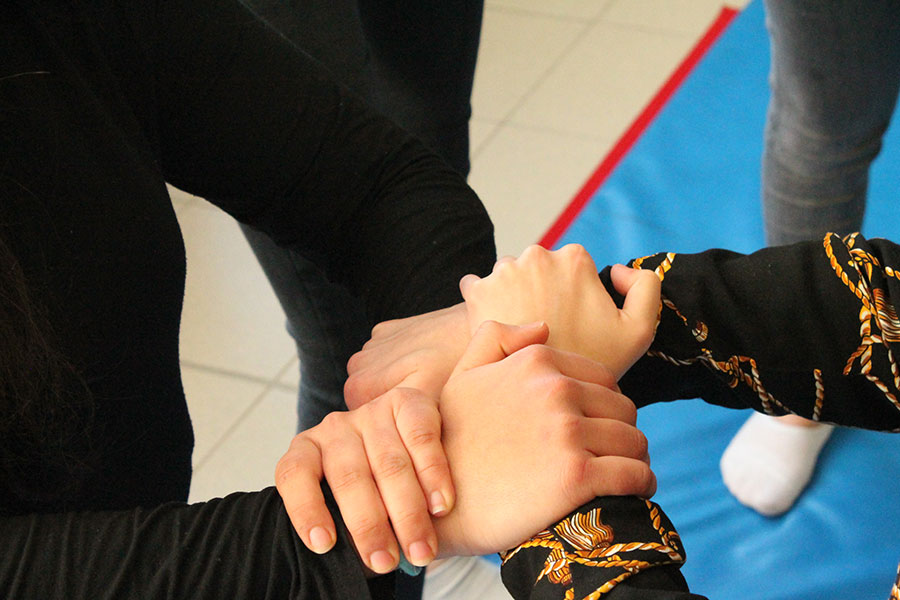 A Team Building course with the content (objectives, Team Learning and so on) planned out in advance. Certain Team Building courses are more specifically aimed at the "Circus Arts". Others at dance and movement. Others still focus on the theatre and performing arts.
An initial interview will allow us to define your needs together. I will then tailor-make a course, taking my pick from a pedagogy relating to the circus arts (eg: taking risks, trusting others, growing in skills), dance and movement (eg. becoming aware of one's own qualities and self-esteem, efficiency within group work) and theatre (eg. speaking in front of others, work on voice and body language within space.)
I am able to bring together a group of professionals from the world of business as well as management and the creative industries.
Refactoring and working alongside
The aim here is to put the individual at the heart of their activity, valuing them and redefining what inspires and motivates them.
An initial interview will allow us to define your needs together. I will then tailor-make a course, taking my pick from a pedagogy relating to the circus arts (eg: taking risks, trusting others, growing in skills), dance and movement (eg. becoming aware of one's own qualities and self-esteem, efficiency within group work) and theatre (eg. speaking in front of others, work on voice and body language within space.)